Facilities Management—Overview
Healthcare facilities of all sizes, from small family practices to major hospitals, carry out activities that can result in a wide range of potential environmental impacts. Activities involving chemicals, energy, water, and wastes not only affect the environment -- they may also be regulated by EPA or state agencies.
This section of the website was created to help you become familiar with the applicable environmental rules. You will find information concerning many aspects of facilities management, including utilities, energy use, water use, vehicle maintenance, landscaping, and construction. Each section provides an overview of the environmental regulations that may apply to your operations, with links to additional information. The sections also recommend pollution prevention measures that can not only make it easier for you to remain in compliance, but can increase your operating efficiency and reduce your costs at the same time.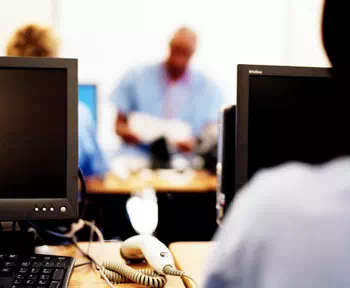 Topics contained in this section:
---
More Resources
The Construction Industry Compliance Assistance Center (CICA) provides detailed information on environmental permitting and compliance for all phases of construction, including sections on stormwater, hazardous waste, air quality, wetlands disturbance, provision for endangered species, and occupational safety.